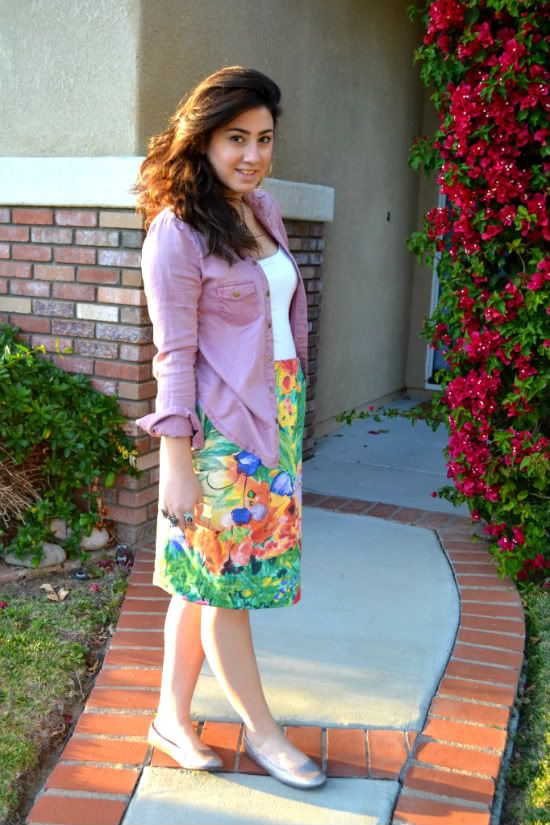 Acid washed denim top- Sears, Skirt- DIY, Shoes- Target
I actually made this skirt myself. I take a class at my school called Clothing and Design, and one of our projects was to make a skirt so this is what i created! i love the fabric, it's so colorful and spring-ey!
Anyway, i'm glad that we had a time change because the sun doesn't go down till later and that means i have more time to take outfit photos! it was so hard during winter because i had to take pictures right after i came from school so i was always tired.
On another note, i hope you all had a fantastic weekend! i know i did :D